Electric Motor Overhauls, Rewinds & Repairs
70+ Years of Industry Experience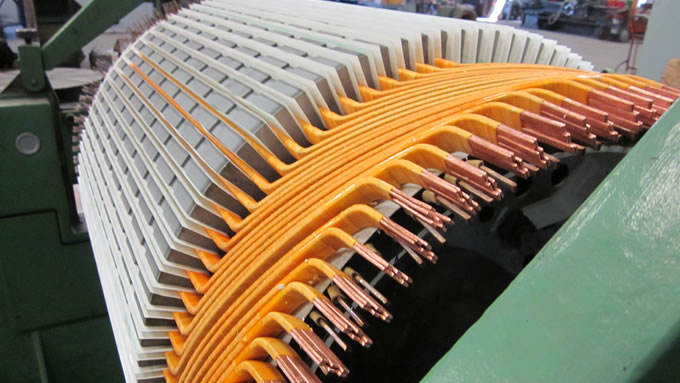 Prime Electric Motors employs seasoned professionals using state-of-the-art equipment in performing Overhauls, Repairs and Rewinds.
Specializing in 3 Phase AC & DC Motors and Pumps, areas include:
Synchronous Motors
Metric and NEMA Frame Motors
Servo Motors
Gear Motors
Brake Motors
Rebarring, Redesign, Modifications & Shaft Repairs
Generator & Specialty Rewinds
All 3 Phase AC/DC Electric Motor Rewind
On-Site Rewinds, Cleanings & Repairs
Providing High Quality Insulation
Job Tracking & Customer Reports
The Prime Electric Motor team uses MotorBase from Spring Point Solutions.
MotorBase, a comprehensive Shop Management System software, produces Condition Reports which provide better quality control and a concise repair history.  Condition Reports have proven to be invaluable for our customers as well as our technicians.  A quick and accurate history, including detailed nameplate information, test data, task results, job-progress photos, reference materials and more, converted to special industry-specific reports.  MotorBase also helps to systematize all vital information to facilitate better informed and cost-effective decisions which translate to higher quality workmanship and cost savings for the customer.
24/7 Emergency Availability